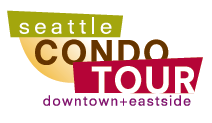 The Seattle Condo Tour (website) is taking place this coming Saturday and Sunday, April 5th & 6th. The tour starts at 11:00 AM from Fisher Plaza at the corner of 5th Avenue & Denny Way. Additionally, seminars will be held both days during tour hours at Fisher Plaza.

The Bravern (website) will be celebrating the Grand Opening of its presentation center this weekend. The 7,000 sq ft center features a fully furnished Condominium Estate model home, City Home model kitchen and bath vignettes, a complete architectural site model of The Bravern community and expanded interactive virtual tours and displays from a select group of The Bravern's premier retailers and restaurateurs.
The presentation center is located at the Skyline Tower at 10900 NE 4th Street, Suite 1510 in Bellevue.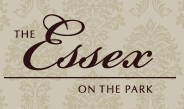 Bellevue's Essex on the Park (website) announced they have released an initial set of homes available for reservations. The initial release will include just 16 condominium homes with the remainder being held back until completion in 2010. Essex will be hosting special design preview events on April 8th, 9th and 10th for individuals who previously registered on their website.
Essex will rise just 9-stories featuring 32 two- and three-bedroom homes that range in size from 1,100 to 2,700 sq ft. Prices for Essex homes start from $800,000 and will likely top more than $3,000,000.