Last month's market performance figures reflected continued confidence in Seattle's condo market. The city-wide condo median price rose to a high of $329,975, a 4.1% increase over the same period last year, reversing a two month slide. The condo inventory supply, or absorption rate, decreased for the second consecutive month while the number of sales continues to improve.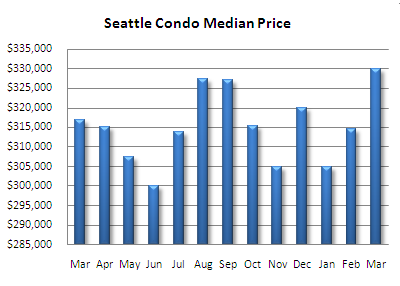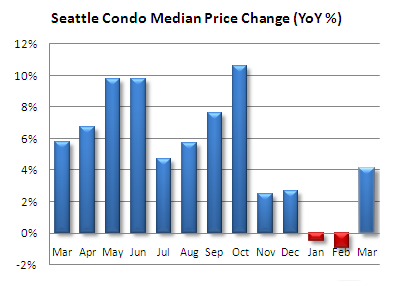 There were 1,445 active listings in March, a 5.5% increase compared to February and a 52.4% jump over March 2007. The number of pending transactions (properties going under contract) continued to rise which reduced the inventory supply to 5.7 months.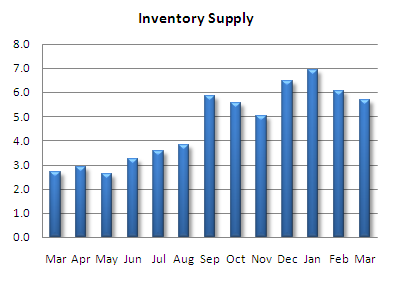 With the exception of Capitol Hill, most neighborhoods reflect normal market conditions based on the absorption rate. The 8.6 month supply rate for Capitol Hill may be attributable to a number of Trace North listings being added to the MLS and new conversion projects.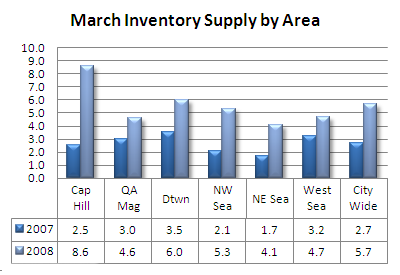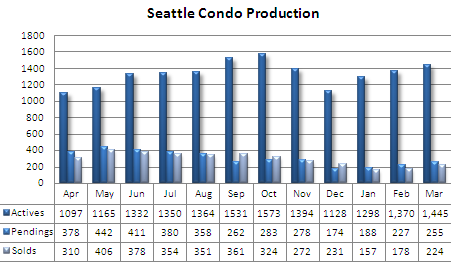 The citywide month-over-month comparison shows improvement in the number of closings (solds), up 25.8%, as well as median price which is up 4.9%. As would be expected for month-over-month figures, most areas of the city reflected improving results.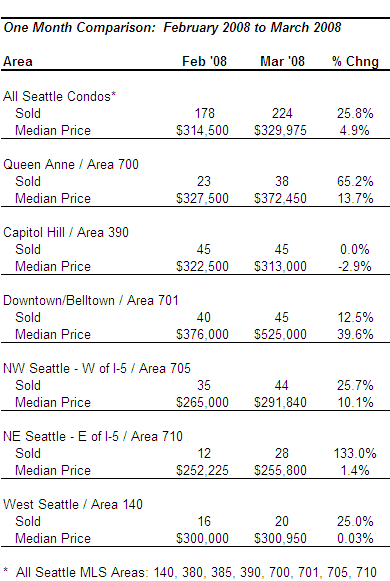 The citywide year-over-year figures reflected fewer sales overall, down 28.2%, with only downtown/Belltown and West Seattle showing increased sold transactions. Though, prices continue to rise with a citywide increase of 4.1%. For the most part, condo prices are up throughout the city.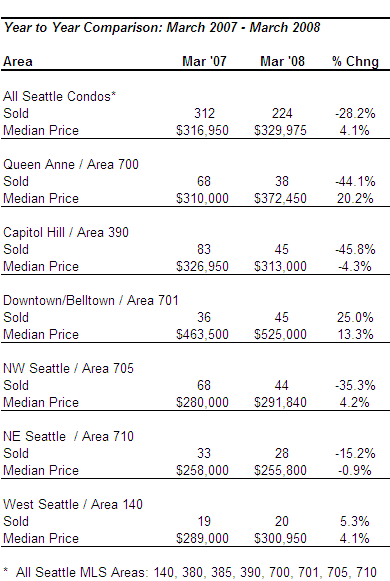 Progressing towards Summer, we'll see further increases in inventory levels, though that will be tempered with a corresponding rise in the number of sales. My outlook is for a sustained, stable condo market over the next several months.