Capitol Hill
seventeen07 – 1707 Boylston Ave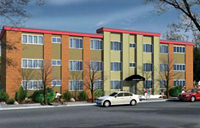 seventeen07 is located in the mix of Capitol Hill's vibrant Broadway & Pike/Pike districts, just west of Seattle Central at the corner of Boylston and E. Olive Street. The 3-story building features 36 studio, one- and two-bedroom homes, some with downtown views.
Studios come just under 400 sq ft in size and are priced from $180,000 to $205,000; one-bedrooms range in size from 471 to 742 sq ft with prices between $220,000 and $350,000; two-bedrooms range from $360,000 to $390,000 for homes between 814 and 849 sq ft.
Features and amenities include: cork flooring, granite slab countertops, stainless steel appliances, a community room, a fitness/yoga area, extra storage including bike storage and parking. Some homes come with balconies and washer and dryer.
seventeen07 is pet-friendly, gaining a 4-Paw rating on my pet condo list. The building features a pet lounge and play space plus a grooming area. Bonus: if you mention their Craigslist ad, they will donate $250 to the Seattle Animal Shelter at closing.
The Westland Manor – 220 16th Avenue E.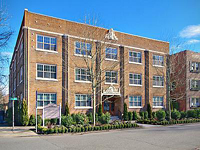 Originally constructed in 1928 Westland Manor combines the charm and architectural highlights of yesteryear with modernity. Westland Manor features 17 one- and two-bedroom homes priced from the low-$300,000s into the $400,000s. Located behind Group Health at 16th and John, residents will enjoy being just a few blocks from 15th Avenue's cafes, shops and restaurants.
Garage parking is offered as an option and are priced between $25,000 and $30,000.
Magnolia
Promenade on the Park – 3855 34th Avenue W.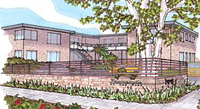 Promenade on the Park is a walk-up conversion ideally located two blocks from Discovery Park. The project features 19 studio, one- and two-bedroom homes starting at $200,000 for studios. Most one-bedrooms are around 550 sq ft and priced between $245,000 and $260,000. The two-bedrooms range from 879-962 sq ft and are priced from $385,000.
Home features and amenities include: cork or bamboo flooring, granite and limestone countertops, stainless steel appliances, in-unit washer/dryer, storage and BBQ area.
West Seattle
The Sidney – 2514 57th Avenue SW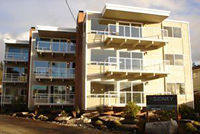 The Sidney (website) is a small 9-unit complex located steps from Alki Beach at 57th Ave and Alki Ave. The one- and two-bedroom homes are fairly spacious ranging in size from 735 to 940 sq ft. The one-bedrooms are offered between $299,000 and $375,000 while the two-bedrooms range from $425,000 to $475,000. Recently, prices were reduced $50,000 for a number of the homes.
Updates include new cabinets, slab granite countertops, stainless steel appliances, windows, siding and finishes. Homes come with storage, parking and washer/dryer hookups.
Trenton Court – 8659 Delridge Way SW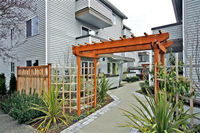 Trenton Court isn't new having been on the market since August and they're nearly sold out with just three two-bedrooms units remaining. The units range in size from 742 to 784 and are priced at $235,000 and $245,000.
The homes feature bamboo flooring, updated kitchens with stainless appliances, private decks, storage and 2-car tandem parking.