Condo buyers don't seem to be taking a vacation from home buying as we enter the height of summer. Even as inventory declines, condo sales remained steady with rising values.
The Seattle condo median sales price for June increased 10.47% year-over-year to $475,000, matching the all-time high set last September. Sale prices throughout the city rose last month with Northwest Seattle, Capitol Hill and Queen Anne experiencing the greatest gains for the month, compared to the same period last year (see table at bottom of post).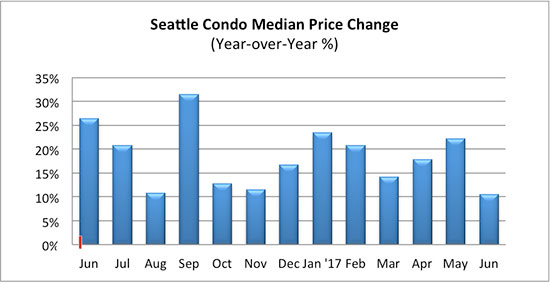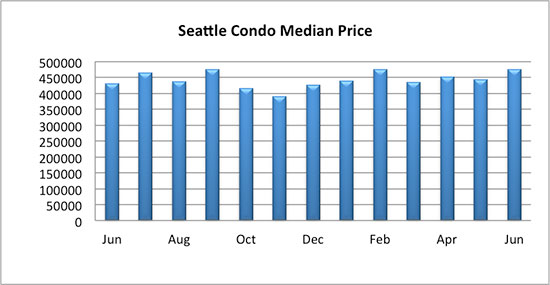 Seattle's condo market has already started its cyclical second half of the year inventory downward trend. Inventory has been low all year with June reflecting 44% fewer Seattle condo listings for sale than the same period last year, and 13.1% fewer than a month ago.
The inventory supply rate dipped to 0.5-months of supply leaving Seattle firmly entrenched in a seller's market. Buyers will see an even tighter condo market throughout the remainder of the year.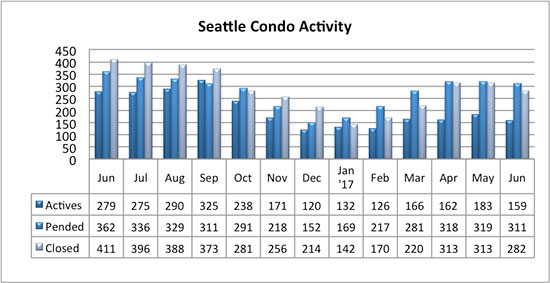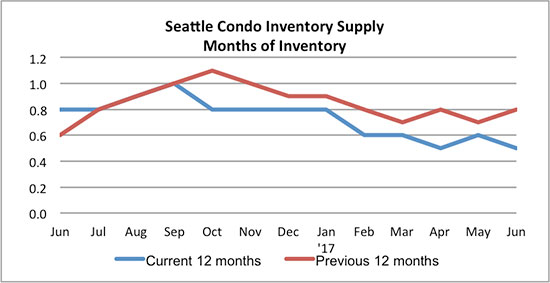 The number of pending sales transactions (listing with accepted offers) has remained fairly steady over the past few months, though we are still lagging behind last year's sales by 14% for the month.
As with inventory, we will see a steady drop in pending sales for the second half of the year.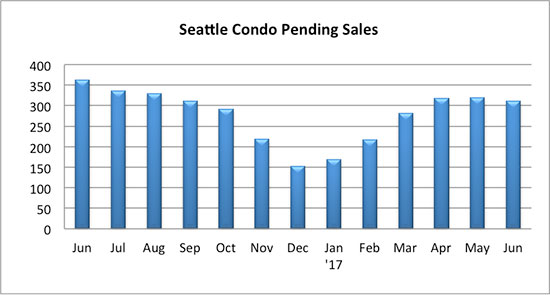 The number of closed Seattle condo sales declined 9.9% from the prior month and 31.4% year-over-year to 282 units, which seems significant.
However, 23% of the closed sales last year were new construction pre-sold units at Insignia. Excluding new construction sales, the number of resale closings would only reflect a 10.4% decrease from a year ago.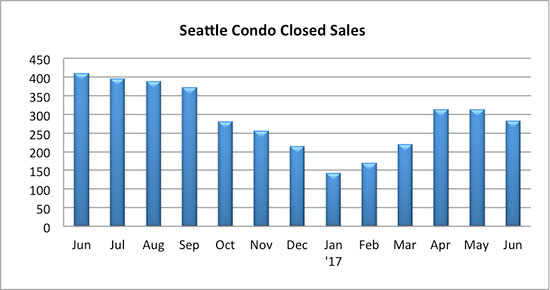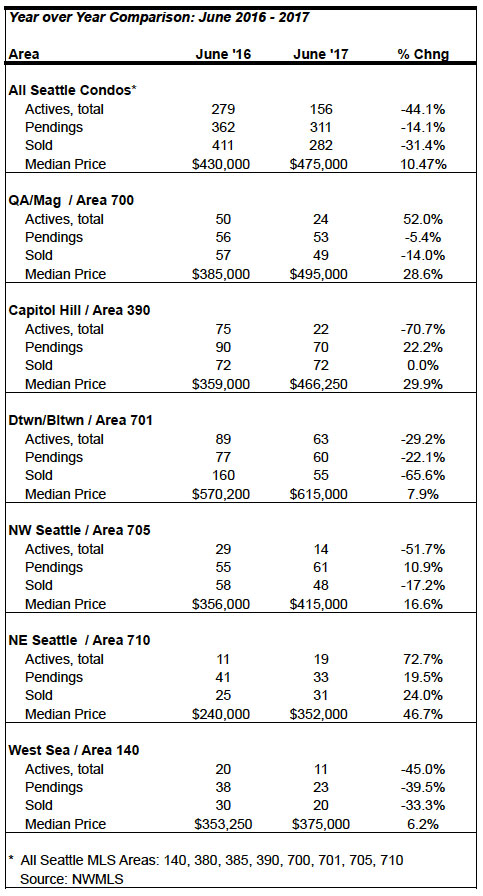 Source: NWMLS. Some figures were independently compiled by SeattleCondosAndLofts.com and were not published by the Northwest Multiple Listing Service.
________________________
© SeattleCondosAndLofts.com