A discussion arose recently regarding coverage for "special assessments", which a number of Seattle area condo owners are currently facing. The gist of the conversation was a few people with whom I was speaking with were under the belief that condo owners can obtain insurance coverage to cover their portion of an imposed special assessment. That's true to a point, but not as clear cut as it may appear.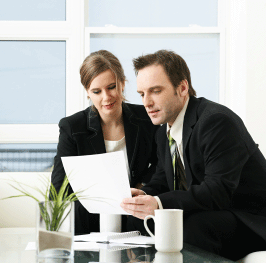 Virtually every condominium owner's insurance policy (HO-6), not to be confused with the condo's master insurance policy, provides for a minimal amount of Loss Assessment coverage, usually $1,000. The Loss Assessment coverage covers a portion of the policy holder's share of a special assessment, which may include their share of the master policy's deductible of a covered loss, or their share of damages that exceed the master policy's coverage limit (e.g. liability resulting from an injury on the property).
For example, someone is seriously injured in a condo building and is awarded $1.5 million in damages. Most master insurance policies only include $1 million in liability coverage, therefore, the association assesses the remaining $500,000 among the owners. Let's say it's a 100-unit building and you're one of the owners…that's a $5,000 assessment you'll need to pay. Loss Assessment coverage can help you cover that.
Most insurance companies provide condo owners the option to increase the Loss Assessment Coverage up to $50,000 for about $25 per year (will vary by company). It's a small premium for a lot of coverage.
However, there are limitations. Not every company will allow Loss Assessment coverage to cover an owner's portion of the master policy's deductible. More importantly, though, Loss Assessment coverage only covers an owner's share of a special assessment arising out of a loss from a covered peril. Generally, as a rule of thumb, if the underlying problem is not covered by insurance, then Loss Assessment coverage doesn't kick in.
What does that mean? Special assessments arising out of deferred maintenance, water intrusion damage, defects or systems that outlive their useful life are NOT usually covered. Unfortunately, most of the special assessments that are levied arise from these types of issues.
Nevertheless, it is an inexpensive coverage that can offer considerable financial protection for condo owners. Every company will approach Loss Assessment coverage differently and condo owners should speak with their insurance agent to determine what is covered by their HO-6 condo owner's policy.
__________________________
© 2012 Seattle Condos And Lofts