Update 8/30/11: HUD has extended the program and will be taking applications through September 15, 2011.
The following is from a HUD press release:
FRIDAY, JULY 22nd IS DEADLINE FOR AT-RISK WASHINGTON STATE HOMEOWNERS TO PRE-APPLY FOR UP TO $50,000, FORGIVABLE "BRIDGE LOAN" TO AVOID FORECLOSURE & HOLD ONTO HOMES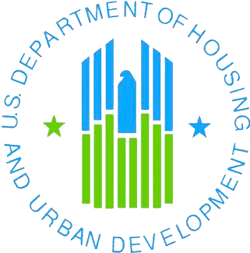 SEATTLE – This Friday, July 22nd, is the deadline for at-risk Washington state homeowners facing foreclosure as a result of a loss in income due to a change in employment or high medical bills to qualify for Emergency Homeowners' Loan Program (EHLP) interest-free, forgivable "bridge loans" of up to $50,000 to bring their mortgages current and help them pay their mortgages.
The U.S. Department of Housing and Urban Development awarded Washington state some $56 million for "bridge loans" under the EHLP program. The average EHLP "bridge loan" is expected to be about $35,000 so as many as 1,500 eligible, at-risk homeowners at-risk could benefit from the program, created by the Dodd-Frank Wall Street Reform and Consumer Protection Act of 2010.
"The clock is ticking for Washington state homeowners at risk of foreclosure," said HUD Northwest Regional Administrator. "It is absolutely critical for them to get to the EHLP Web site at www.findEHLP.org before Friday, July 22nd, to pre-apply for an EHLP bridge loan. Simply put, it could be the difference between losing or holding onto their homes."
At-risk homeowners interested in the EHLP "bridge loan" program should visit its Web site at www.EHLP.org or by calling EHLP at 855-FIND-EHLP (346-3345). By Friday, July 22nd, they must have completed and submitted the EHLP Pre-Applicant Screening Worksheet and the Third-Party Authorization to pre-apply.
EHLP funds will pay a portion of an approved applicant's monthly mortgage including missed mortgage payments or past due charges including principal, interest, taxes and insurance. Only participating EHLP agencies found on www.FindEHLP.org are approved to accept Pre-Applicant Screening Worksheets. Homeowners should beware of scams. It is free to submit a worksheet or get assistance with completing the worksheet. Any company asking for money to assist homeowners with the EHLP application process is a scam. Contact information for participating agencies, the Pre-Applicant Screening Worksheet and more information on the EHLP assistance and its eligibility requirements can be found at www.FindEHLP.org or by calling toll free at 855-FIND-EHLP (346-3345).
To be eligible for an EHLP "bridge loan," households may incomes of no more than 120 percent of area median income. For EHLP income limits in Washington state, see http://www.huduser.org/portal/EHLP/index.html
Due to expected high demand for EHLP "bridge loans," interested homeowners will complete a Pre-Applicant Screening Worksheet first. If there are more potentially eligible pre-applicants than funding available, the worksheets will be entered into a random selection process. Homeowners will be randomly selected and invited to apply for EHLP. Unfortunately, some qualified homeowners will not be selected and some will complete an application but not be approved to receive assistance because they do not meet all of the requirements.
The EHLP program is being administered on HUD's behalf by NeighborWorks America, a national nonprofit organization that, since 1991, has been committed to providing access to homeownership and to safe and affordable rental housing.