Updated: 10/21/2010
According to a revised Land Use Application dated 10/21/10, the use of the building has switched back to apartments. The application is for an 8-story 64-unit residential building that includes 3 townhomes on the Elliott Avenue side.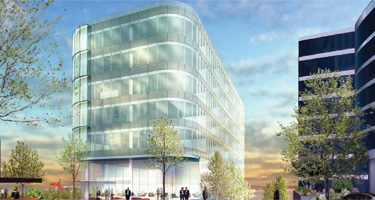 Martin Selig is switching its proposed building at 3031 Western, which is adjacent to the Olympic Sculpture Park, from a 14-story luxury apartment building to a 9-story office building, according the a land use bulletin issued yesterday.
A design review guidance meeting has been set for Tuesday, July 27th at 5:30 pm at Seattle City Hall.
The Seattle Times has more info including background on opposition to the apartment proposal by a neighboring condo association which seemingly doomed the original project.