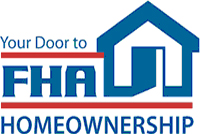 Updated 7/30/2010: Additional 30 newly minted FHA approved condos.
Ever since conventional mortgages implemented additional fees, tighter requirements and acquired a general distaste for condo purchases, it has gotten a bit more difficult to secure a condo loan. Those of us who work the condo market have seen more and more buyers shift to FHA backed financing for their purchases. FHA's qualification guidelines are a bit more lenient and only require a minimum 3.5% down payment.
Add to that the number of first-time home buyers enticed to homeownership as a result of the tax credit, many condo associations have sought HUD/FHA approval for their buildings. This year alone, over 60 condominiums obtained HUD/FHA approval under FHA's DELRAP or HRAP program, which means the approval is good for 24 months.
Here's a list of newly minted FHA approved condos that received FHA/HUD approval this year (as of 7/30/10):
Downtown area
Arbor Place
Cosmopolitan
Escala
Florentine
Klee
Matae
Meridian
Mosler Lofts
Royal Crest
Vine, The
Waterfront Landings

Capitol Hill, Central area
954 Broadway
Alpine Villa, The
Ambassador II
Arboretum Place
Beacon Flats
Brix
Courtyard, The
Decatur
Eastlake, The
Fortune View
Harwood
Henderson
Highlander, The
Lake House, The
Lakeshore West
Lakeside West
Madison Park Place
Maison Jiselle
Miller Place
Monique Lofts
Onyx
Pike Lofts
Pontedera, The
Portofino
Roanoke Place
Sahali, The
Sentinel, The
Taiyo
Villa on Terrace
Welch Plaza

Queen Anne, Magnolia
2001 Westlake
2048
Andiamo
Ashbury
Bostonian, The
Dravus Place
Citadel, The
Courtyard at Queen Anne Square, The
Kinnear Vista
Magnolia View
Quarterdeck
Signature Place
Taylor Condo
Towne Terrace
Willis, The
Windy Hills

North Seattle area
3912 Midvale
7300 Woodlawn
911
Ballard Arms
Ballard Breeze
Ballard Four Seasons
Ballard Park
Canal View Chambery Park
Cobrizo, The
Dayton in Fremont
Dwell Roosevelt
Greenlake
Luminaire
Marquis
Mattino, The
Northgate Plaza
Roycroft
San Villa
Sandpointer
Ship Street
Sunrise at the Lake
University Plaza
Waverly Place
Zulu

West Seattle area
Alhambra
April Court
Dakota, The
Marcus Place
Serrano on California
Sausalito
Westmont
Have a question about buying a condo using FHA or if you'd like more information on getting your condo building FHA approved, drop us a note.