A few local condo projects are now claiming a place on the social networking site, Facebook. With more than 175 million users, Facebook provides another venue to tout new condo projects as well as to bring new owners and future neighbors together.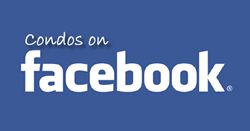 Marketer/Developer created Facebook pages/groups:
– Brix
– Veer Lofts
– Enso
– Rollin Street
– Trace
– Maison Jiselle
Buyer/Owner created Facebook pages/groups:
– Veer Lofts owners group
– Rollin Street buyers (profile page, "friends" accepted once purchase is verified)
Besides Facebook, a few condo community blogsites have also been popular for owners, residents and condo aficionados alike – Cosmo Seattle, Fast Times at 2200, The Grandview and Mosler Lofts (restricted).