The Queen Anne and Downtown/Belltown condo market exhibited healthy gains amidst a transitioning market place which helped buoy city-wide results. The median Seattle condo price increased 6.1% over July '06 and 4.3% over June even with fewer closed sales. Condos also sold faster in July with average days on market of 41 days, the second fewest over the past 9 months.
Looming on the horizon is a softening market with the continuing inventory build-up, increasing nearly 86% compared to July 2006. The absorption rate has also been trending upward. However, the July absorption rate of 3.5% is within normal market parameters and the end of summer cyclical market upturn is just around the corner which should result in relative stability over the upcoming months.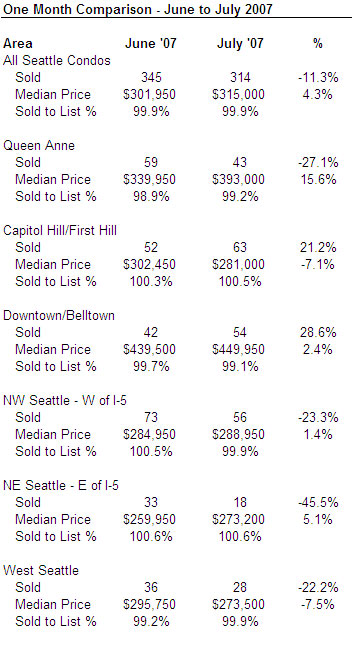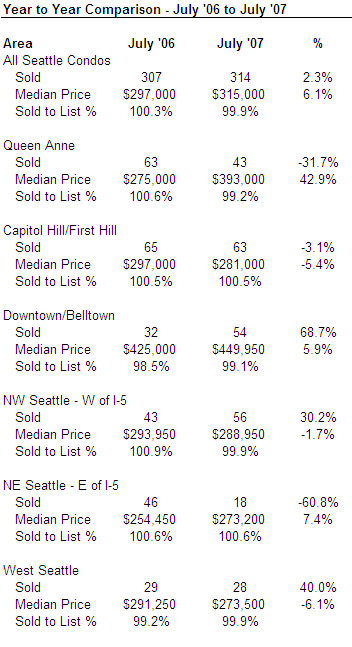 Source: Compiled from NWMLS data as of 8/11/07; information deemed reliable but not guaranteed.