Month to month results from March to April, were less than stellar. Citywide, condo sales increased 7.8% with downtown seeing a 82% increase in sold units compared to March. However, sold prices remained flat overall. In a few core neighborhoods, prices reflect a downturn from the previous month.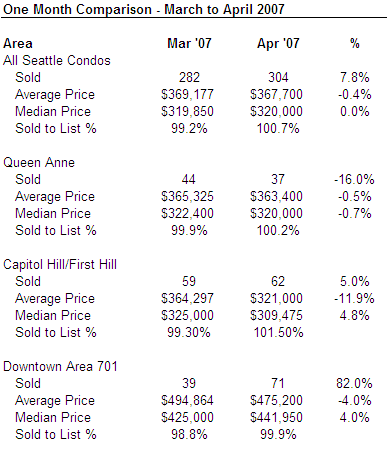 Compared to a year ago, the Seattle condo market continues to perform well. Citywide, condo sales increased 14.7% over the previous year and average and median sold prices are up 10.8 and 7.6%, respectively.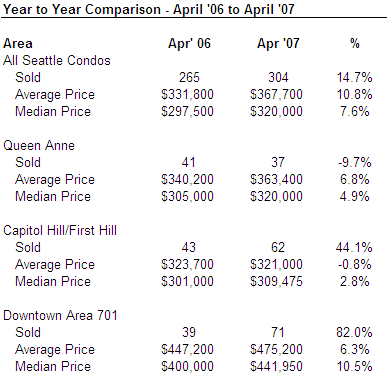 For Price Per Square Foot Trends, click here.
Source: NWMLS, information deemed accurate but not guaranteed. Statistics not compiled or published by NWMLS.
Area 701 includes Downtown, Belltown, Denny Triangle, Pioneer Square and International District.