The Tribeca is an urban, stylish condominium complex in Lower Queen Anne at 17 W. Mercer Street. Completed in 2003, Tribeca is a great mixed-use concrete and steel low-rise. At street level are several businesses including a Safeway, Taco Del Mar and Subway. Above, are 51 swanky one-bedroom, two-bedroom and two- & three-bedroom townhomes. There aren't many common amenities but the complex boasts a large roof-top deck with great territorial and Space Needle views.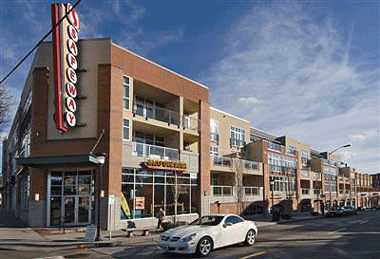 Finishes & features differ from unit to unit, but many boasts:
tall ceiling heights
floor-to-ceiling windows
granite or stone countertops
stainless steel appliances w/gas ranges
gas fireplaces
hardwood and carpet flooring
decks or juliet balconies
great floor plans
parking
Tribeca is in a great location, within just a couple of blocks of numerous restaurants, cafes, retail stores and nightspots, not to mention the Seattle Center.
How has values fared? For the most part, owners have enjoyed a healthy double-digit annualized return. The chart below show one year of sales between 3/27/06 to 3/27/07: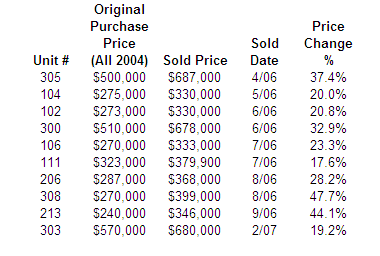 Current listings as of 3/27/07: