A number of 2200 re-sales have hit the market. Currently, there are approximately 18 resale properties on the market.
If you're keeping track of 2200 sales activity, the addresses for the three buildings are (map):
2121 Terry Avenue
900 Lenora Street
910 Lenora Street
Sampling of sales as of 2/6/07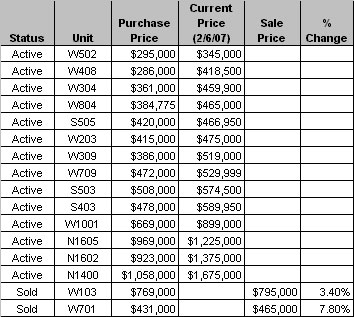 Information acquired from public records and are deemed accurate but not guaranteed.
Post Updated: 2/6/07