Tag: 1707 Auction
A few weeks ago the Seventeen07 condominium sold 14 of 17 units at auction. Now the remaining three are back on the market at "auction pricing".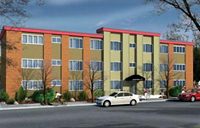 The Seventeen07 Condo auctioned off its remaining units generating $3 million in proceeds this past weekend.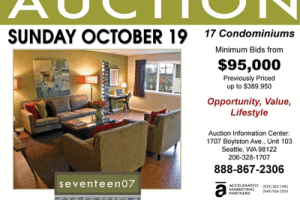 Seventeen07, a recent conversion at 1707 Boylston is auctioning off 17 units with bids starting at $95,000. The auction which is being conducted by Accelerated Marketing Parnters is scheduled for Sunday, October 19th at the complex.