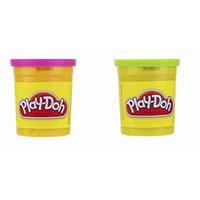 The Seattle Children's Hospital is conducting a drive for Play Doh. The hospital goes through more than 2,000 jars of Play Doh every year. Due to the serious illnesses and compromised immune system that many of the children have, a jar of Play Doh can only be used once. And, thus, it's a considerable expense for the hospital.
To the readers of Seattle Condos and Lofts, please consider making a Play Doh donation to Children's Hospital.
Donations will be accepted through John L. Scott offices and not at the hospital. Our office is located at 2601 4th Avenue, Ste 100 in Belltown at the corner of 4th & Vine, however, all JLS offices will accept the Play Doh donations.
The drive runs through July 31st.