Tag: Sunrise on the Lake
Eighteen home buyers took advantage of the recent round of auctions at the Sunrise on the Lake, The Summit, and Avaview condominium projects last Saturday.
The condo auction that was to have taken place on December 5th has been rescheduled for this coming Saturday – December 12th at the Sheraton Hotel in downtown Seattle. The auction begins promptly at 1:00 pm.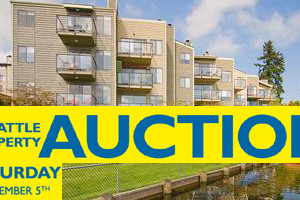 TeamBuilder JLS has just announced the auction of 36 Seattle area condo properties, located in North Seattle and Capitol Hill, on December 5, 2009. Minimum bids start from $125,000.